To me this is a surreal photograph... a rainbow against a dark sky contrasted with the barren wasteland of desert below. Beautiful picture that I wanted to share with you.
Nature Photo of the Week: Pinnacles Desert Rainbow
: "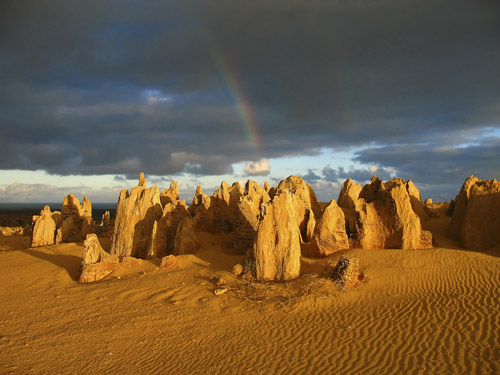 Apparently, you have to capture a double rainbow to get 15 minutes of fame these days. But this is still one gorgeous shot taken by Flickr user Kyle Hammons at Pinnacles Desert in Western Australia's Nambung National Park. Thanks for sharing it through The Nature Conservancy's Flickr Group!